Physical Address:
Red Mountain RV Park
2201 Central Ave
Kremmling, CO 80459
Red Mountain RV Park
P.O. Box 1287
Kremmling, CO 80459
Phone:
970-724-9593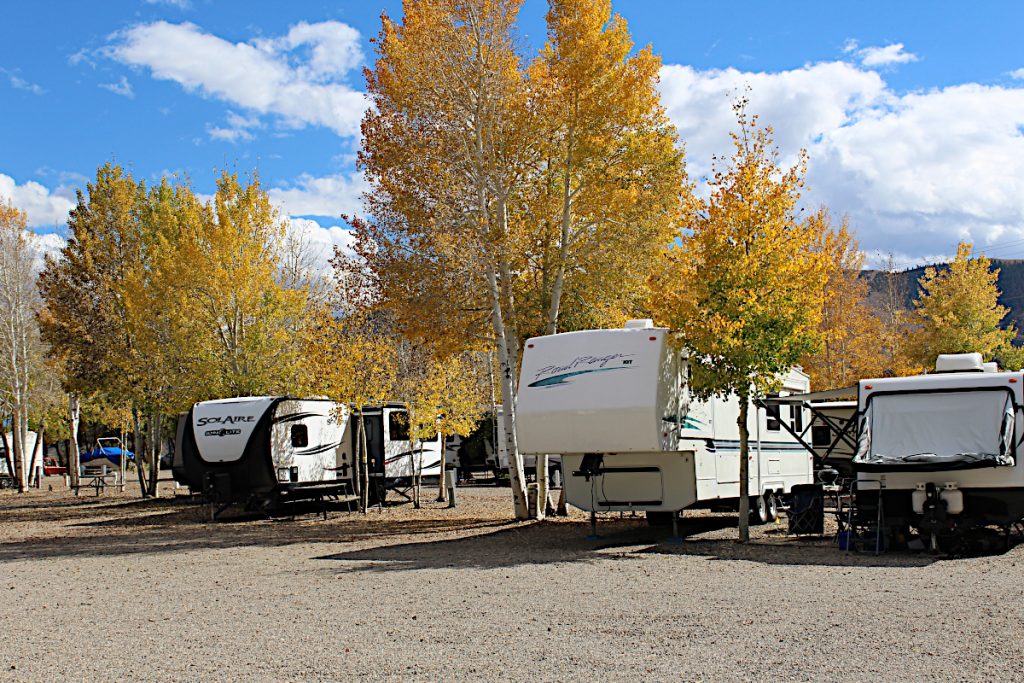 RV Full-Hookups (1 or 2 people)
Nightly (+tax)
$39-$45
Each additional person $5.00
Pets: Free
Weekly (+tax)
$234-$270
Each additional person $20.00
Pets: Free
Monthly (+tax)
Monthly Range from $700-$800 per month. Call office for details.
Each additional person $50.00
Pets: Free
Nightly (+tax)
Tents (1 person) $15.00
Tents (2 people) $25.00
Each additional person $10.00
Pets N/A
RV & Boat Storage
Starting @ $50.00 per month
$20.00 Dump Station Use
$10.00 Showers [NON-campers]
$1.00 Towel
RV Supplies & Propane [market rate]
[Storage includes free dumps, water,
and discounted nightly rate]
Come and enjoy the blue skies, beautiful sunsets, and some majestic mountain views. We would love to have you as our guest at our campground!
Owners: Jesse and Jodi Taubert
Looking for a place to stay for that Hunting Excursion with the guys or Family Reunion? We can accommodate Large Groups. Please Contact Us for more information.
Check out 11:00 a.m.
Check in 2:00 p.m.
Please Contact Us for more information.
Large pull – thru RV sites
Full Hookups: water, sewer, electric
50 amp available for RVs
WiFi Internet Access
Propane
Showers
Laundry
RV Dump Station
Playground
Tents welcome
RV & Boat Storage
Cancellation Policy
For NIGHTLY OR WEEKLY stay cancellations, there is an $10 fee to cancel at anytime. If the reservation is cancelled 2 days or less before the arrival date, a minimum of one night's charge and the $10 fee will be assessed.
For a MONTHLY stay cancellation, the $100 deposit that was paid will be forfeited.
No Show Policy
If a customer does not occupy their site
within 24 hours of their check in time and has not
notified the campground, full fees for the reservation
will be charged and the site will be available for resale.
PETS WELCOME
In an effort to maintain a quality camping atmosphere for all campers, please take care of your pets. All pets must be kept on a leash and under control at all times. Please use the dog walk area and clean up after your pet. No pets allowed on grass areas. Any dogs that show aggressive behavior or excessive barking may be asked to leave. Pets may NOT be left unattended at your site. Please do not let your dog dig holes at the campsite. No pets allowed in the building.
To speak to us directly or make a reservation for group, weekly or extended stays, please call us at 970-724-9593.